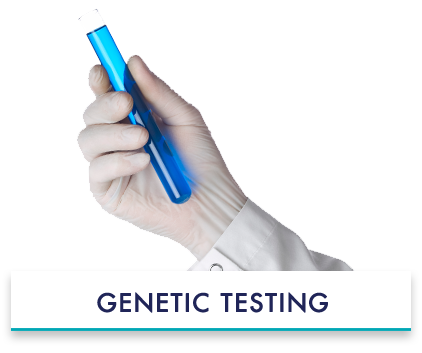 The purpose of GENETIC TESTING is to determine if you carry a hereditary risk for cancer.
After risk assessment and counseling, you will give your informed consent in writing if you wish to move forward and have testing. Discussion will include:
Test accuracy and limitations, and meaning of results to you and/or family

Pros and cons and alternatives to testing

Screening or treatment decisions that might be based on different test results

Possible consent to use results for research purposes

Support services, and the right to refuse testing

Genetic tests can be done on almost all cell types in your body. The most common method of sampling is to have a tube of blood drawn (Saliva can be used, but sometimes needs to be repeated, and may cause delays in test results).
The sampling can be done, if you choose, right at our office, during your visit. (If you prefer outside laboratory for testing, based on insurance or other reasons, that can also be arranged).